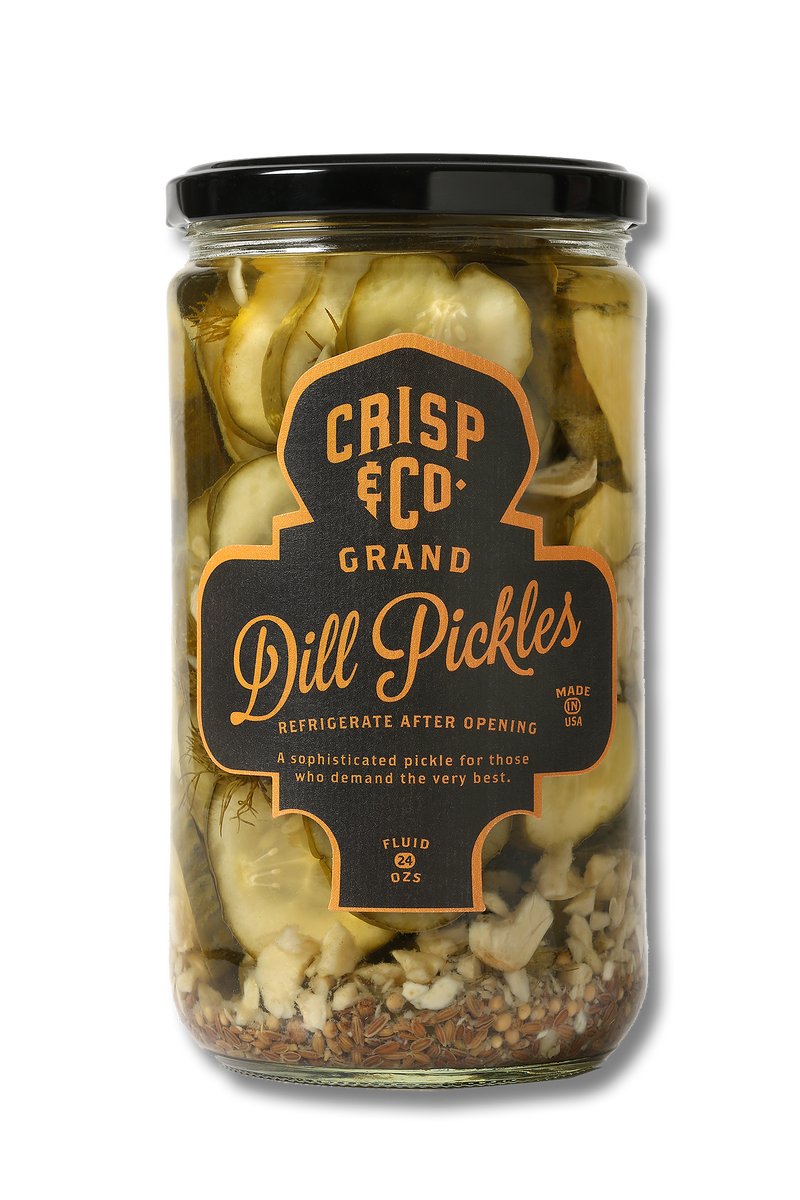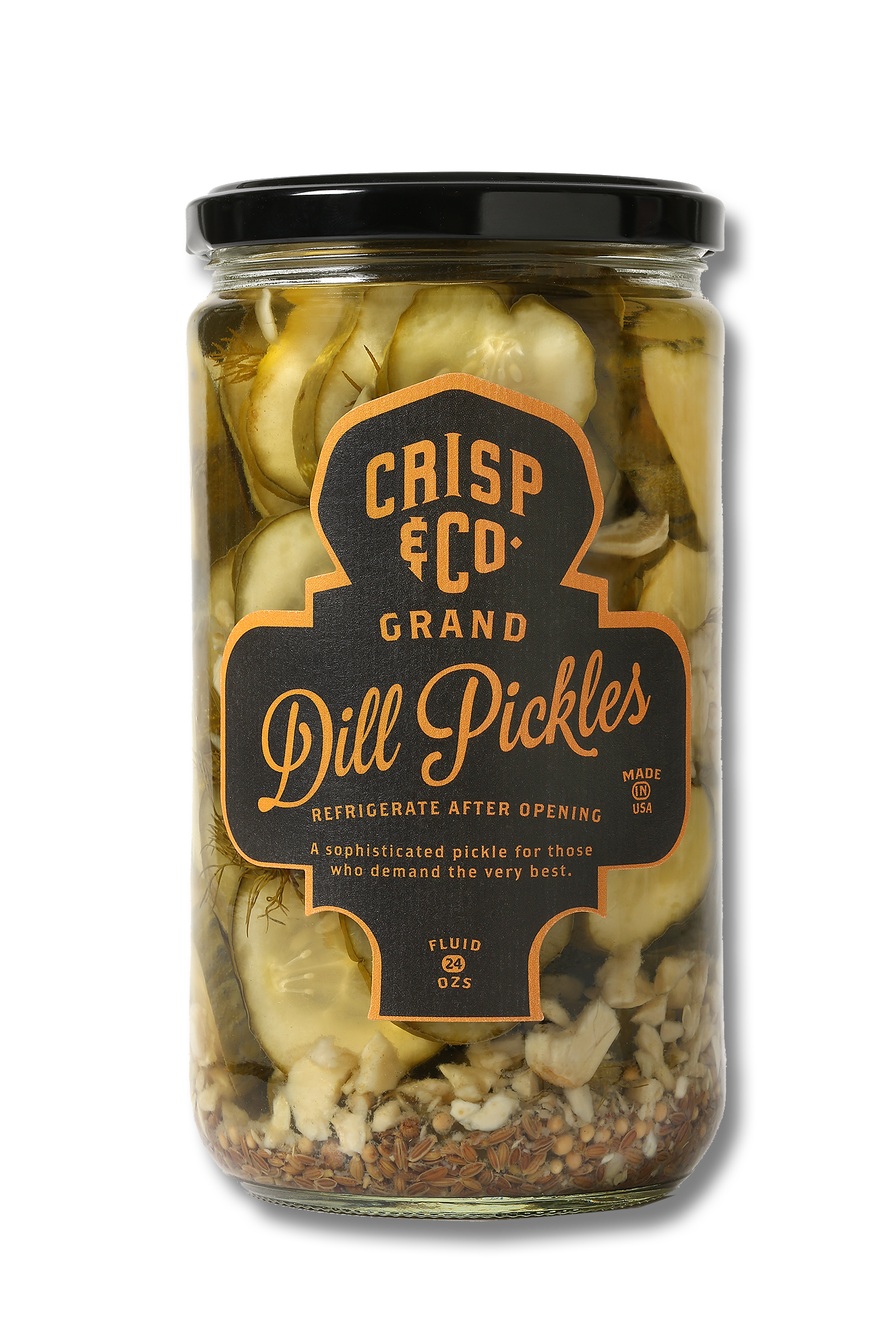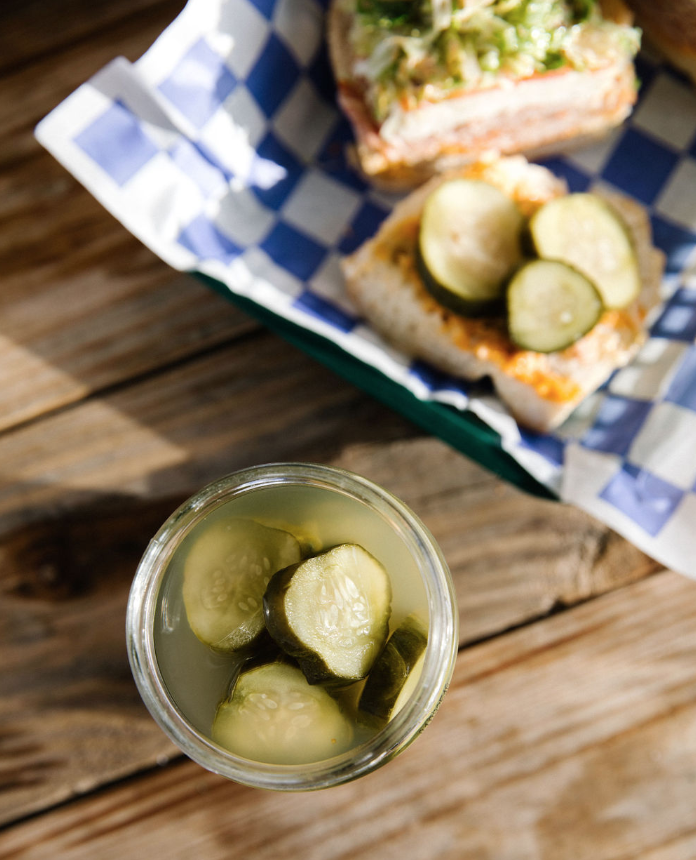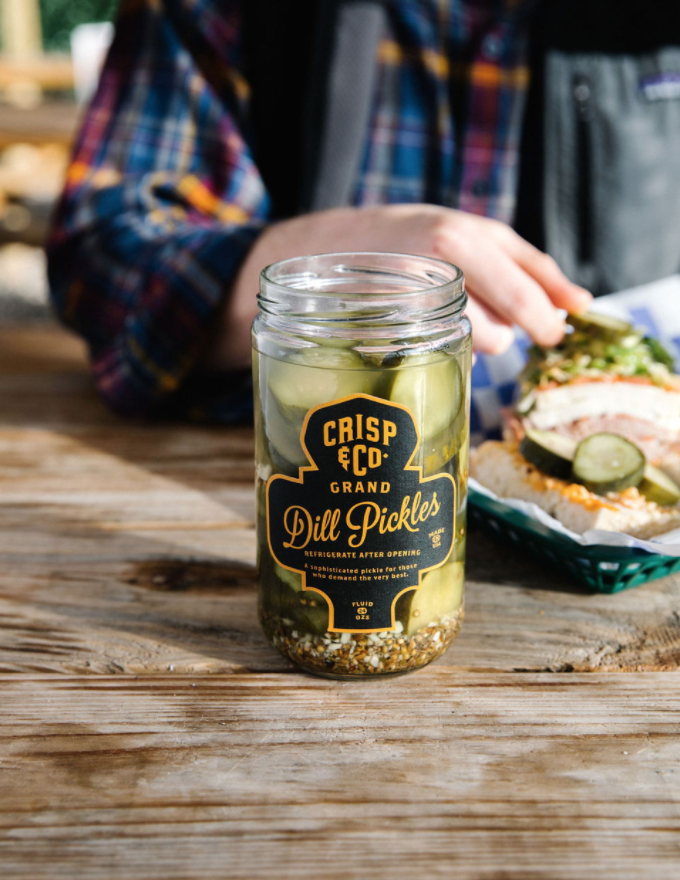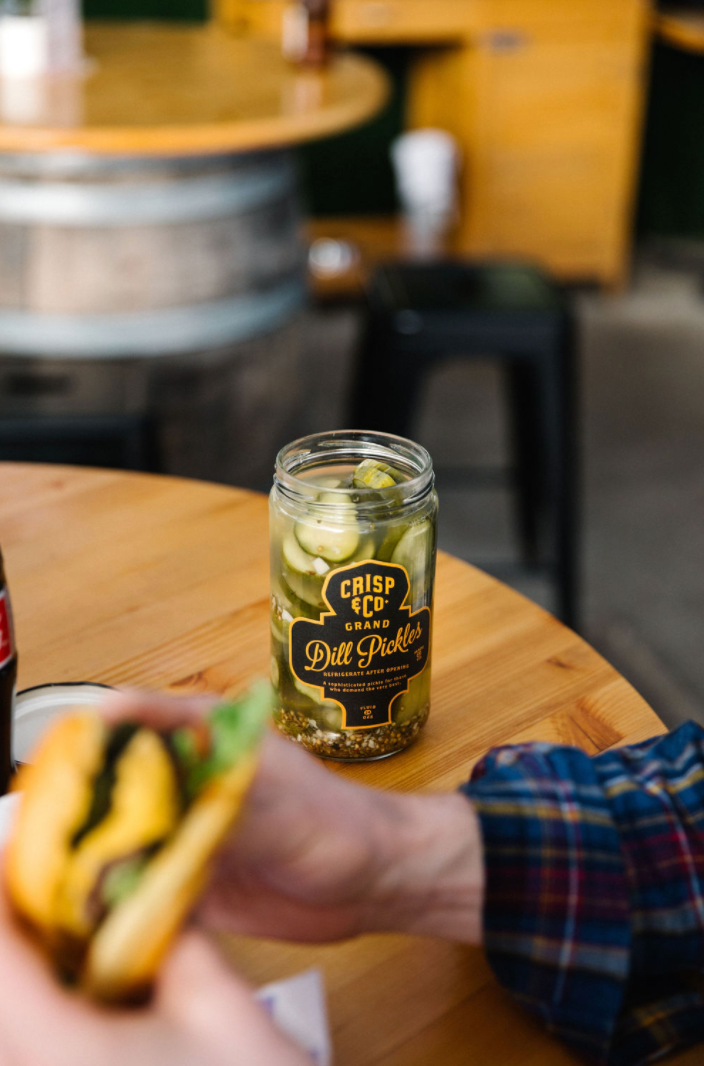 Grand Dill Pickles
$10.00
A uniquely luxurious dill pickle using 10 herbs & spices alongside fresh, classic Kirby cucumber. Perfectly balanced complex flavors, with just the right amount of crispness in each bite.

About
Every jar starts with farm sourced ingredients and hard work.
Vegan

Gluten free

Hand packed

Locally sourced herbs

No artificial flavorings

Heirloom, fresh whole garlic

Traditional, slow brined
We use only classic, Kirby cucumbers because they're known for being ultra crisp. That's because their seed cavity is so small meaning they have fewer seeds than other cucumbers, which means more space for our flavorful brine to soak in. Enjoy!